5/8 X 11 Intermediate Tap for UNC & UNF Lokserts
5/8 X 11 Intermediate Tap
| | |
| --- | --- |
| Part No. | 3632-5/8I |
| For Loksert External Thread Inch | 5/8 X 11 |
| For Loksert Internal Thread Inch | 7/16" |
| Tap OAL mm | 102.00 |
| Barcode | 9326518093206 |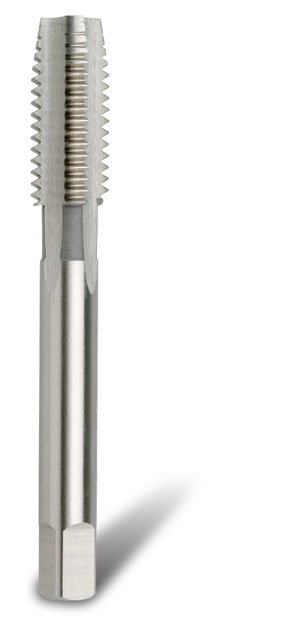 Intermediate Tap for UNC & UNF Lokserts
Loksert solid keylocking inserts are an easily installed thread assembly that is ideal for replacing damaged or worn threads in virtually any material - ferrous, non-ferrous, and non-metallic.
They are constructed from high quality carbon steel or extremely hard wearing stainless steel. One piece Loksert inserts are supplied with the dove-tailed locking keys pre-assembled. The pre-positioned keys automatically position the insert at the correct depth below the surface of the parent material. Lokserts are suitable for repairing and creating threads in a wide range of applications including forgings and castings and are especially suited to situations that experience heavy wear and vibration - such as mining, construction and earthmoving equipment.
Loksert Features and Benefits
Solid bushing utilising locking keys provides positive mechanical lock against rotation.
High strength and reliability provides maximum pullout strength.
Installed using standard drills and taps.
Simple installation; no special skills required.
Suitable for use in a wide range of parent materials.
Impossible to cross thread during installation.
Simple removal process if required.
No tang to break and remove.
Available in metric sizes and inch sizes.
Available in Thinwall and Heavy Duty.